By now, you've undoubtedly cast your gaze upon Bavaria's latest mid-size sedan, the 2010 5-series internally known as "F10″. If not, go here. You've also surely come to your own conclusions about the styling, but one thing is undebatable: the conservatism of the design. Whereas the previous 5-series looked entirely unlike its predecessors or other models in the range, it had a presence and a freshness that is still head and shoulders above the rest of the class. The new 5 looks so much like the current 3 it's absurd. With a quick glance, even a hardcore car-spotter would be hard-pressed to tell the two apart.
So maybe talking to BMW's Chief Designer, Adrian Von Hooydonk, will set us straight about BMW's post-Bangle return to conservatism. Autocar's Ed Keohane finds out below.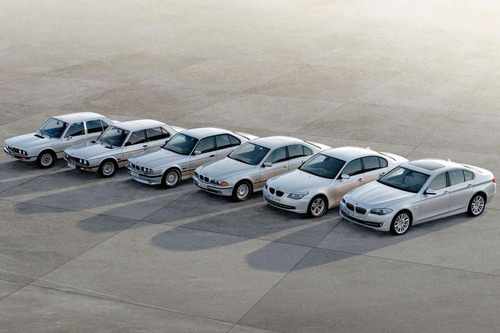 What were your goals with the new BMW 5-series design?

We tried to give the car a sense of lightness. When we looked at our heritage the cars that have gone before this, such as the 1500 and 1800, looked light and nimble. Obviously there's a lot more safety and technology in today's cars, but this sense of lightness is important, because you have to look at the car and experience what you see when you drive it.

Can you give some examples of this?

The forward-leaning kidneys show it. The low horizontal grille also enhances this sportiness. The wheel arches fit with the lines at the rear of the car. Normally they look as though they are stuck on. The light falling onto the wheelarch broadens the car's stance and makes it look more muscular. The integration of the design is an expression of modernity as well.

Will the M5 look even sportier?

When we do an M5 we want to make sure that the car looks even more purposeful and more dynamic. And, of course, we will be able to achieve this on this base very easily. The 5-series should be smooth and elegant, a formal, business kind of car. On the autobahn it should mean business in a different way, in the rear view mirror, but it doesn't need to be overly aggressive.

An M5 should trump this in a visual way and I know that it will.
From the horse's mouth, the reason for the F10′s staid reductivism.
[Autocar UK]