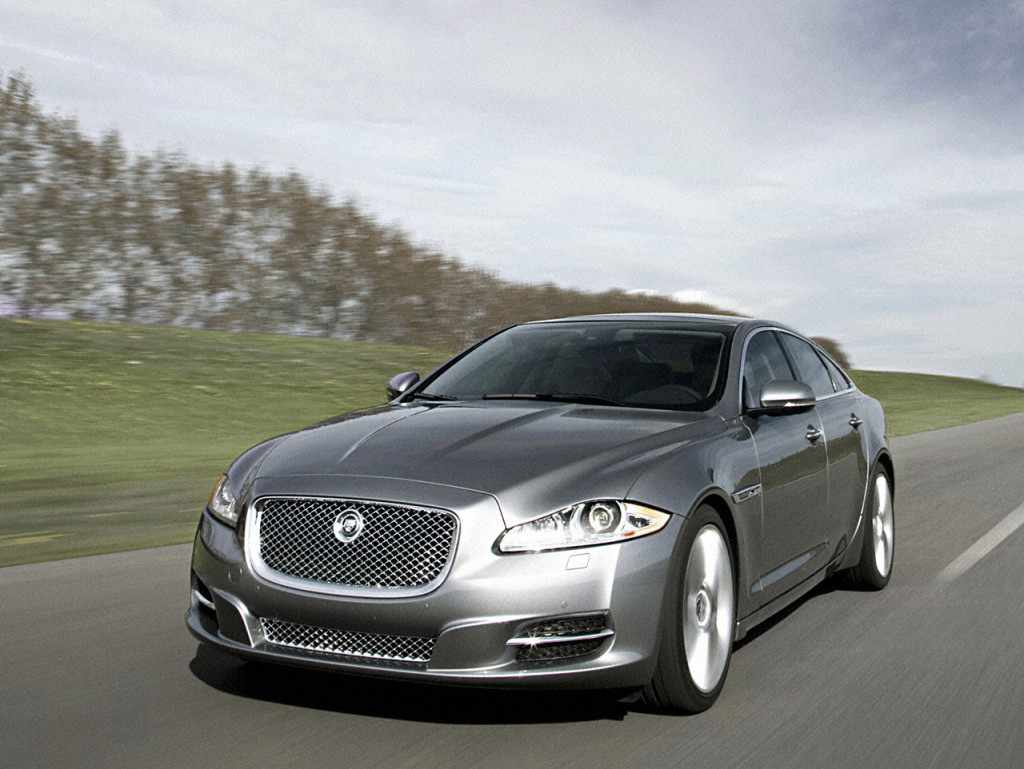 After a prolonged teaser campaign, Jaguar has let the, err, cat out of the bag. Today in London, Elle Macpherson and Jay Leno took the wraps off the 2011 Jaguar XJ. The new XJ is set to compete with the S-class/7-series/A8 trio, but also, Jag hopes, with the Panamera and Quattroporte. Obviously, Ian Callum has been busy these last few years since the release of the successful XF sedan, but has all his work paid off with a successful, coherent design?
The answer, and a 16-image gallery of the new XJ, are below.
As you can see from the gallery, the interior looks like Microsoft's Zune division designed it, the rear looks strangely South Korean (or French?)-inspired, the headlights are straight from the C-XF (even though those headlights should have been on the XF in the first place), and the blacked-out C-pillar is slightly flabbergasting. What's more, the grille is too upright, leaving the impression of a child whose forehead is too large for the rest of his face. Then there are the in vogue LED day-time running lights. They were novel in 2007 when Audi showed us the R8, but we're nearing 2010 now and it's a bit passé.
Overall, the design is a significant departure from the XJ of old. No longer a relic of Ol' Blighty, the new XJ is a forward-looking design, even if it simply snags design cues from other, already produced, cars. So while the XJ symbolizes the completion of Ian Callum's design-led turnaround that started in 2006 with the XK and continued in 2008 with the XF, the XJ itself is the least successful out of them all. Instead of giving us a pinnacle, a cherry on top of the dessert, Callum has left us with a mish-mash of superfluous detailing and curiously-chosen angles.
Between the XF and the XJ lies a much better design. If only Ian Callum had taken the headlight design from the XJ (and C-XF) and added it to the XF, and maybe swapped out the fender vents, the XF would outsell the 5-series by 10-1 on looks alone. As it sits, the XF's weakness is its front end, which is exactly where the strength of the XJ lies. The same is true for the rear end, but vice versa.
Although the XJ will be making it to Europe as a 2010 model, it won't make it to our shores until early next year as a 2011 model.
Stay tuned for an illustrated interpretation of the XJ's conception from paper to metal. A peek into the fertile mind of Ian Callum, if you will.
[Photo credit: Jaguar]