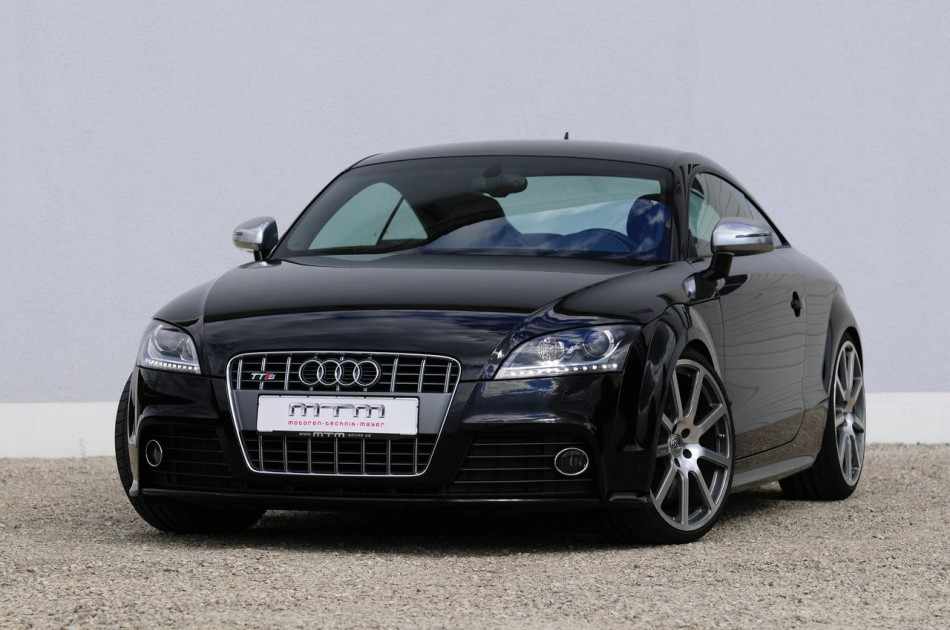 I'm a huge fan of the Audi TT 2.0T. I think that it's everything I would need in a car, especially now that it's available with Quattro. It's got great looks, all-weather usability, comfort for two people, lots of storage space with the rear seats down, healthy power under the hood, tunability, and reasonable fuel-efficiency. Speaking of tunability, it looks like I'm not the only one who thinks that the Audi TT is a carte blanche.
German tuning house MTM has just released the details on their CAD$122,850 TTS. MTM's newest freakshow technical showcase uses the same 2.0T engine as the Audi TTS but adds a new turbo, a new exhaust manifold and upgraded air inlets to allow everything to breathe. This all comes in the wake of Audi's news that it will be releasing a insufficiently-powered (for MTM) TT-RS shortly. We can't wait to see what MTM can do with the RS's 2.5L 5-cylinder.
More hardware details and a gallery of the MTM TTS after the jump.
The MTM TTS pumps out 380 hp with 22.5 PSI of boost from the upgraded turbo. This equates to nearly 200 hp/Litre. Which I'm sure is impressive by your standards, but I would expect nothing less from the famous 2.0T FSI.
All that power is brought to a halt by eight piston 380 mm Brembos up front and some slightly smaller hardware in the rear. The ground is gripped by 245/30 Michelin Pilot Sport PS2 tires, which wrap 20 by 9 inch wheels.
Oh, and there's also a lesser-powered model that MTM is making available. But if you really have Car Envy, you won't care.