…to get to a Kubica Drivers' Championship with BMW Sauber? Will the world ever know? We'll have to watch the 2009 season to find out more, obviously.
We do know, however, that we're now one step closer. Well, at least in theory. After all, no matter how comparatively quick or slow BMW Sauber's newly-launched F1.09 is when on track and racing against other teams, he wouldn't have gotten very far in the championship without having a car at all to drive.
We wish we were joking, but we're not. Follow the jump for more, as well as a full gallery of the F1.09.

As you may recall, the team were so concerned with development of the F1.09 that they actually started work on it prior to the F1.08's first track appearance. Since it's such a radical redesign, and since they knew that they were, in fact, going to have to throw the baby out with the bathwater just this once, they got a head start way back in the frozen climes of February 2008. This allowed them to fully redesign the aerodynamics, integrate the KERS (which they were the first team to utilize on track all the way back in 2008).
But enough about the past, let's talk about the future, and how Williams apparently might not have had one if the new rules changes hadn't gone into effect.   According to a recent Financial Times interview, Williams CEO Adam Parr said, "I think it would be fair to say we have reached a point where further borrowing is not acceptable to the board of this company." Williams found itself in the rather unenviable position of relying solely on sponsorship for funds after BMW pulled out of its partnership with the team in 2005. Now, with the global credit crunch being keenly felt by everyone, even in the ivory tower of Formula One, Williams has found itself losing several key sponsors. Sir Frank Williams himself observed that, "[Given] the financial pressure we are under, the consequent changes to the rules to reduce the cost of racing are a major benefit." Their largest sponsor currently is believed to be RBS, who last week posted the single largest loss EVER for a British bank.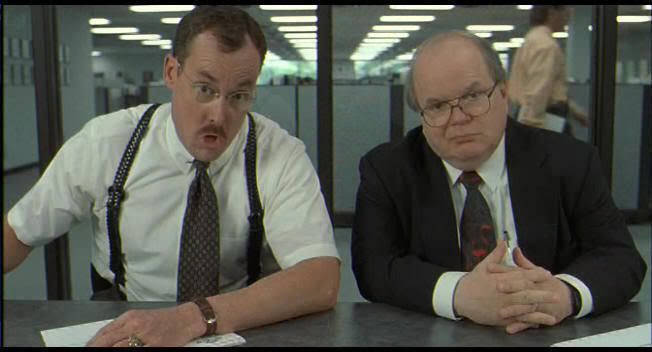 Meanwhile, a couple doors down the paddock, Renault F1 is apparently bringing in the Bobs and planning to lay off some employees, most likely in the aerodynamics division due to the new restrictions on wind tunnel usage. Although Williams is bearing most of the brunt of F1 sponsors pulling out unexpectedly, Renault may soon be in similar trouble due to ING's financial troubles. Add to this the fact that their massive F1 fan CEO Michel Tilmant has stepped down and been replaced by decidedly non-F1 fan Jan Hommen and the future looks a bit scary for Renault.
It's said that, particularly in difficult times, things (and people) must evolve or die out. The question here is, when the current incarnation of F1 has emerged from its cocoon, will we even recognize it? Only time will tell.