by Lucas Elke
Here at CarEnvy.ca, we've been skilled lucky enough to test drive some nippy cars and some zippy cars.  A week with a flashy new car can be compared to spending seven blissful days with a girl who is out-of-your-league sexy.  Your friends and family can't believe it and constantly tease you about the amount of money you're paying her to be your arm candy. You stay up late spending time with her/it, and talk about her/it at every occasion. When you wake-up, you're excited to get back inside and take it for another spin.
Unfortunately, for almost every invigorating week we spend with a beautiful piece of engineering, there's a boring and bland, seemingly passionless, jaunt with a less-endowed companion.  As similar as a week with a great car is to a week with a great woman, the opposite is hauntingly true for the vehicles that we "pick straws" to drive around town.  You grudgingly putz around while dreams of your last test car float out of the exhaust.  No one calls to hang out because no one wants to spend time with you and your new demo.  It's nothing more than another notch on the ol' test driving belt, but an important benchmarking tool nonetheless.  Alas, my week with the 2011 Jeep Compass…
While reading over the option list before I took her out for my first spin, I was reasonably excited with what I was going to be spending time with.
My tester had the North trim package, an option that interested my Canadian tastes, and over $6,500 worth of upgrades to boost the MSRP up to $27,865.  When I looked a little bit closer at the options, I realized that many of the items weren't options at all, but what I would consider standard equipment.  The Preferred Equipment Package, worth $3,300, added air conditioning, a key fob and a few other basic trinkets. But $3,300? Really?  Maybe I'm just cheap, but that seems awfully expensive for some cold air and a key chain with a funny name.
But it seemed shallow of me to be so critical of the Compass before I really got to know it, so I spent some time finding out what it was like on the inside.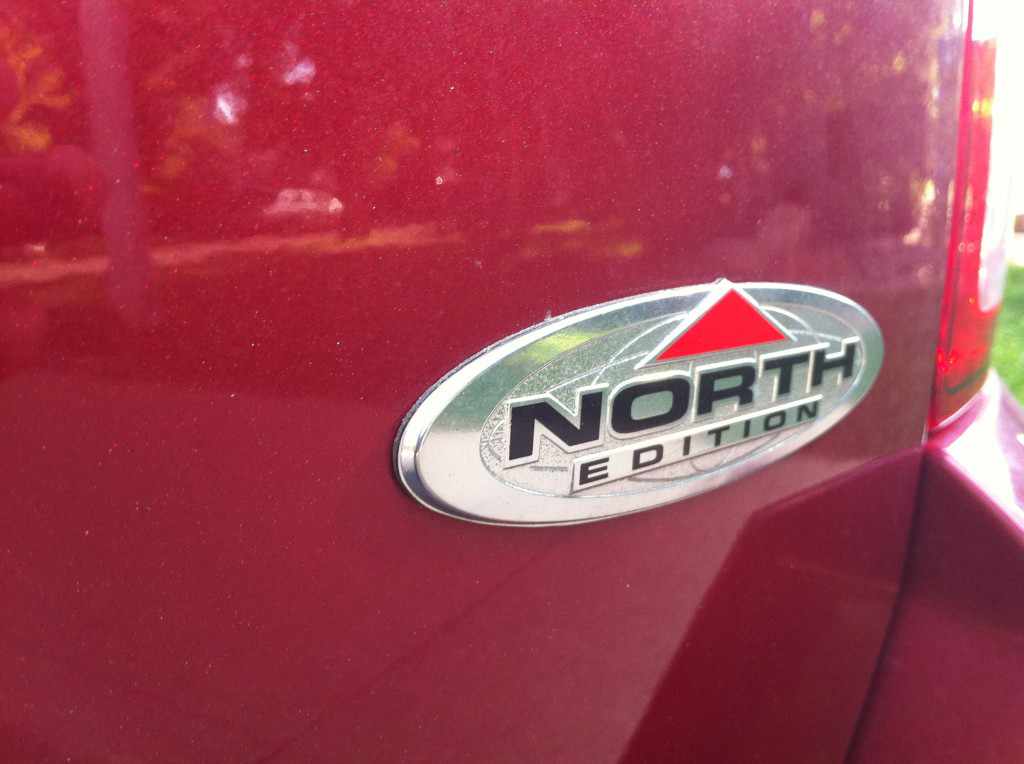 Well, it didn't get much better.  Although there was ample room for every seat, the quality of interior finishings was lackluster and cheap.  I could never quite get comfortable behind the wheel, and the ergonomics of regularly-used compartments made it worse.  The centre console, between the two front bucket seats, was positioned too far back and made accessing it a hassle.  Even worse, when the middle armrest, which acts as the lid of the centre console, was slid forward, it was near impossible to open the console at all.  The over-priced "optional" equipment otherwise worked well, but the look and feel left something to be desired.
I like my women, err, cars with a decent size trunk. Something that gives good shape to the back end and is practical for everyday use.  Thankfully, as I was beginning to write the Compass off, I opened the trunk and enjoyed what I found.  It was a nice shape, which made for easy access and storage, and was simple to enlarge by using the effective latch that swung the back seats forward.  I fit three sets of golf clubs and a hockey bag in the storage space while leaving room for two people to comfortably sit in the back seats. Solid for a small SUV.
Once on the road, the Compass exuded the same quality and feel as the interior: mediocre with noticeable setbacks.  The 2.4L 4-pot engine, producing 172hp, is competitive for its bracket that includes the Toyota Rav4, Subaru Forester and Ford Escape.  The engine was sufficient for getting up to speed and being coupled with the Continuously Variable Transmission ($1,400) made for smooth acceleration and a respectable 8.3L/100km fuel efficiency.
I started thinking that this car would be great for a young driver, but not for wholly positive reasons.  Once at a cruising speed in the city, the Compass felt nervous and utterly failed to engender confidence, jittering about across the broken tarmac that covers this city's weather-beaten roads. Why would a new driver want this? Well, my thinking is that it's their protective parents who would approve of this uneasy-feeling when driven too fast, and is therefore driven well under the speed limit out of pure anxiousness!
While I was thinking this I happened to be changing lanes at the same time, and at that moment I realized that it isn't as good for new drivers as I initially thought.  Suddenly, two cars started honking at me as I nearly cut them off!  Perhaps a slight lack of focus was at fault, but the major issue was the poor visibility.  The A-pillar obstructed more view than a 7-footer sitting in front of you at a movie and checking your blind spots was useless.  A new driver, in my opinion, needs good visibility in their first car to help them with the learning curve of driving and as such, this car wouldn't do.
So, if the 2011 Jeep Compass isn't for a new driver, who is it for?  My guess is that it's for the same person who likes boring relationships, mediocre partners and drab weeks of monotonous life.  Or maybe that's just the kind of person I felt like in the Compass.
Two of the major selling points of this Jeep are its four-wheel drive powertrain, and all-around durability, but being stuck in the city made it impossible to test this desirable traits.  If Jeep wants a second chance at a better review, a week in the waist-high snow of an Edmonton winter might do the trick. I could definitely go for a winter romance.
Envy Factor: 3.5/10
[Photos: CarEnvy.ca]
P.S. Happy Independence Day to our American readers! I hope that you're all praying to Will Smith today, thanking him for saving you from Jeff Goldblum and those aliens.